I love to read. My best friend got me a Kindle e-reader for my birthday back in November and I love it! Here are some of my favorites below. Suggest a book for me to read!!
Calendar Girl by Audrey Carlan – No money. No life. I needed money.
A lot of money. On January 1st I had to pay up or my Father was going to be killed. Mia Saunders continues her mission to bail out her comatose father whose life is on the line to a dangerous loan-shark who happens to be Mia's ex-boyfriend. For this journey, she serves as a high-priced escort to French artist named Alec Dubois in Seattle, Washington. In April, she poses as girlfriend to philandering Mason Murphy, a professional baseball player who needs a better image, only to find he's not at all what she expected. Mia Saunders journey continues in the third wicked hot anthology of the Calendar Girl Series! In the next three months, Mia heads to Miami, Texas, and her hometown, Las Vegas. Calendar Girl Mia Saunders has come a long way. She rounds out the end of her year-long journey in Hollywood, New York City, and Aspen.
The Ivy Lessons by Suzy Quinn – Teacher, plus student, equals a passion forbidden
When Sophia wins a post-graduate place at Ivy Drama College, she can't believe her luck. The college is owned by one of the most well-respected young actors in London, Marc Blackwell – who not only founded the college, but teaches the students.
Known for his strict classes and belief in discipline, Marc has a reputation for being arrogant and aloof, yet Sophia soon finds herself drawn to this cold, fascinating young man.
Soon, Sophia is embarking on a journey of sexual discovery that promises to explore all that is forbidden between teacher and student.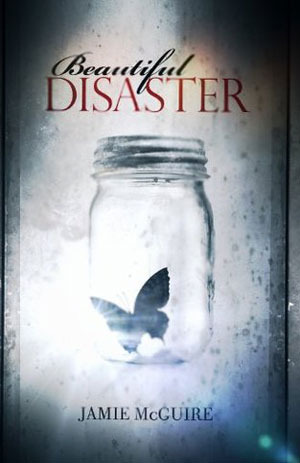 Beautiful Disaster Series by Jamie McGuire – The new Abby Abernathy is a good girl. She doesn't drink or swear, and she has the appropriate number of cardigans in her wardrobe. Abby believes she has enough distance from the darkness of her past, but when she arrives at college with her best friend, her path to a new beginning is quickly challenged by Eastern University's Walking One-Night Stand.
Travis Maddox, lean, cut, and covered in tattoos, is exactly what Abby needs—and wants—to avoid. He spends his nights winning money in a floating fight ring, and his days as the ultimate college campus charmer. Intrigued by Abby's resistance to his appeal, Travis tricks her into his daily life with a simple bet. If he loses, he must remain abstinent for a month. If Abby loses, she must live in Travis's apartment for the same amount of time. Either way, Travis has no idea that he has met his match.
Bared To You series by Sylvia Day – "Gideon Cross came into my life like lightning in the darkness."
He was beautiful and brilliant, jagged and white-hot. I was drawn to him as I'd never been to anything or anyone in my life. I craved his touch like a drug, even knowing it would weaken me. I was flawed and damaged, and he opened those cracks in me so easily
Gideon "knew." He had demons of his own. And we would become the mirrors that reflected each others most private wounds and desires.
The bonds of his love transformed me, even as I prayed that the torment of our pasts didn't tear us apart "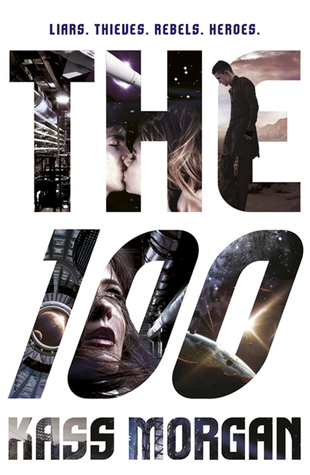 The 100 Series by Kass Morgan – Ever since a devastating nuclear war, humanity has lived on spaceships far above Earth's radioactive surface. Now, one hundred juvenile delinquents — considered expendable by society — are being sent on a dangerous mission: to recolonize the planet. It could be their second chance at life…or it could be a suicide mission.
CLARKE was arrested for treason, though she's haunted by the memory of what she really did. WELLS, the chancellor's son, came to Earth for the girl he loves — but will she ever forgive him? Reckless BELLAMY fought his way onto the transport pod to protect his sister, the other half of the only pair of siblings in the universe. And GLASS managed to escape back onto the ship, only to find that life there is just as dangerous as she feared it would be on Earth.
Confronted with a savage land and haunted by secrets from their pasts, the hundred must fight to survive. They were never meant to be heroes, but they may be mankind's last hope.
Ask Me Why I Hurt: The Kids Nobody Wants and the Doctor Who Heals Them by Randy Christensen – The unforgettable inspiring memoir of one extraordinary doctor who is saving lives in a most unconventional way Ask Me Why I Hurt is the touching and revealing first-person account of the remarkable work of Dr. Randy Christensen. Trained as a pediatrician, he works not in a typical hospital setting but, rather, in a 38-foot Winnebago that has been refitted as a doctor's office on wheels. His patients are the city's homeless adolescents and children.
In the shadow of one affluent American city, Dr. Christensen has dedicated his life to caring for society's throwaway kids—the often-abused, unloved children who live on the streets without access to proper health care, all the while fending off constant threats from thugs, gangs, pimps, and other predators. With the Winnebago as his moveable medical center, Christensen and his team travel around the outskirts of Phoenix, attending to the children and teens who need him most.
With tenderness and humor, Dr. Christensen chronicles everything from the struggles of the van's early beginnings, to the support system it became for the kids, and the ultimate recognition it has achieved over the years. Along with his immense professional challenges, he also describes the trials and joys he faces while raising a growing family with his wife Amy. By turns poignant, heartbreaking, and charming, Dr. Christensen's story is a gripping and rich memoir of his work and family, one of those rare books that stays with you long after you've turned the last page.
50 Shades of Grey by E.L. James – When literature student Anastasia Steele goes to interview young entrepreneur Christian Grey, she encounters a man who is beautiful, brilliant, and intimidating. The unworldly, innocent Ana is startled to realize she wants this man and, despite his enigmatic reserve, finds she is desperate to get close to him. Unable to resist Ana's quiet beauty, wit, and independent spirit, Grey admits he wants her, too—but on his own terms.

Shocked yet thrilled by Grey's singular erotic tastes, Ana hesitates. For all the trappings of success—his multinational businesses, his vast wealth, his loving family—Grey is a man tormented by demons and consumed by the need to control. When the couple embarks on a daring, passionately physical affair, Ana discovers Christian Grey's secrets and explores her own dark desires.
Erotic, amusing, and deeply moving, the Fifty Shades Trilogy is a tale that will obsess you, possess you, and stay with you forever.
Latitude 38 by Ron Hutchison – LATITUDE 38 is a cautionary tale of love, peril, and one woman's quest to die with dignity. Diego and Adriana Sanchez are deeply in love and their world is shattered when she is diagnosed with terminal cancer. They live south of the 38th where terminal patients are given only placebos to fight excruciating pain. Their sole option is to flee to the north where euthanasia is mercifully encouraged. LATITUDE 38 is the story of Diego and Adriana's enduring love and their courageous journey in search of dignity and humanity as a small group of "tourists" attempts to secretly cross the heavily guarded border in a cruel, dogmatic, and violent world.
Will Love for Crumbs by Jonna Ivin – Raised by an alcoholic mother and without a father, Jonna learned at a young age to put her needs on the back-burner. After her mother dies of cancer, she goes on a spiritual journey looking for enlightenment and a purpose for her life. Eventually, she ends up as a volunteer in the relief effort following Hurricane Ike. There she meets a man that will forever change her life. In the swamps of Louisiana and the hills of Arkansas, Jonna follows her heart to build a life with an American hero – a 20 year veteran of the Army Special Forces. Only after uprooting her whole life, leaving everything and everyone she knows behind, do the pieces of this fairytale start to unravel. Realizing the man of her dreams is actually the stuff of nightmares; Jonna must once again go within and discover why she is a woman willing to love for crumbs.